Refugee Camp Soundz
You'll need

to stream da tracks.
CHAT with other visitors/artists.
August 24 - added Trying to Stay Alive (Remix) - Wyclef
August 20 - added Blue Angel by Pras
August 19 - added Can-I-Bus The full album.
VOTE HERE
Album: The Carnival CLICK HERE TO BUY THE CD
Intro
Apocalypse *
Street Jeopardy f/ J. Forté, R.O.C *
Guantanamera f/ Jeni Fujita, Celia Cruz, Lauryn Hill
To All The Girls
Gone Till November
Sang Fézi f/ Lauryn Hill
Jaspora *
Year of The Dragon f/ Lauryn Hill *fixed*
We Trying to Stay Alive f/ Forté, Pras
Mona Lisa f/ Neville Brothers
Anything Can Happen
Yelé
Bubblegoose
Carnival
Gunpowder *
Remixes / Non LP
Mastablasta w/ Stevie Wonder
Cheated (To All The Girls) f/ Queen Pen & The Product
Cheated - Rock Remix
Chickenhead (Dancehall mix) * feat. Spragga Benz
What's 'Clef Go To Do With It?
John 3:16 * from the DJ Muggs Presents The Soul Assassins (Ch. 1) LP
Stayin' Alive (Remix)
No Airplay f/ Canibus, Manhunt
Gone Till November (Remix) f/ Canibus &.R. Kelly
Guantanamera (Remix) * f/ Beenie man *fixed* props to ganeles
Bake Cake (Bubblegoose remix) *fixed*
Freestyle in London, England w/ Canibus (12 mins)
Freestyle w/ Pras (10 mins) DOWNLOAD *
Another One Bites The Dust Wyclef, Pras, Free, Freddie Mercury

click here~~~> MORE jointz featuring WYCLEF
Album: Poly Sci BUY THE CD HERE NEW & HOT
Hot (Intro)Ninety Nine feat. Wyclef, Jeni Fujita *
They Got Mefeat./ Fat Joe and Destruct*God Is Love God Is War *
We Got This f / DMX
The Right One f / Pras, Jeni Fujita
Madina Passage f / 20 grand pikasoe, jeni fujita, baracus, st. nikolas, casino red, el hiram*Poly Sci f / 20 grand pikasoe and jeni fujita
P.B.E (Powerful, Beautiful, Excellent)
All F#cked Up
Born To Win f / 20 grand pikasoe
All You Gotta Do
Flash The Message f/ butter
Hot (Outro)
Non LP CLICK HERE FOR NEW JOHN FORTÉ SONGS
I'm Leaving w/ Pras
Freestyle
THE MISEDUCATION OF LAURYN HILL BUY YOURS NOW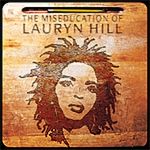 You must
before you can stream these tracks!
Lost Ones
Can't Take My Eyes Off You *
The Sweetest Thing f/ John Forté
All My Time (requires the Real G2 Player)
To Zion *
Ex-Factor
Forgive Them Father
I Used To Love Him feat. Mary J. Blige
Superstar
Every Ghetto, Every City
Freestyle
Doo Wop (That Thing) *
Nothing Even Matters
Sweetest Thing (Mahogany Mix)
Final Hour
Loved Real Hardcore Once (When It Hurts So Bad)
The Miseducation of Lauryn Hill
Everything is Everything





Ghetto Supastar * f/ ODB & M˙a. Watch the VIDEO
Avenues f/ K. Marley
Murder Dem *
I'm Leaving w/ Forté
Blue Angel

for more Pras joints
September 8, 1998 ORDER YOURS NOW!!!
PREVIEW (back to back clips of all the tracks)
Canibus REAL AUDIO will be ACTIVATED once you VOTE for this site.
Intro
The Grand Deception
Patriots
Get Retarded
Let's Ride
What's Going On?
Nigganometry
I Honor U
Hypnytis
How We Roll
2nd Round K.O.
Frowsey Soundboyz
Rip Rock
How Come
Non LP / Freestylez
Freestyle in London, England * w/ Wyclef (12 mins)
Freestyle from Lost Boyz/DJ Clue Promo
Tony Touch Freestyle
Group Home Family f/ Lost Boyz, Panama P.I
DJ Clue Mix
DJ Clue Freestyle w/ Sonya Blade
Freestyle /w DMX, Noreaga. (36 Minutes)
Buckingham Palace (1st Verse) (Exclusive)
Mad One
Indestructible
Freestyle from Lost Boyz/DJ Clue Promo
Tony Touch Freestyle

CLICK ~~~~> MORE jointz featuring CANIBUS
Bonus ish
Yo, this kid is iller than the illest.

Change Da Beat
Indomitable MC
The Unknown
In The Beginning

Sign da Guestbook View Guestbook
send in your comments, requests, suggestions...broken linkz.